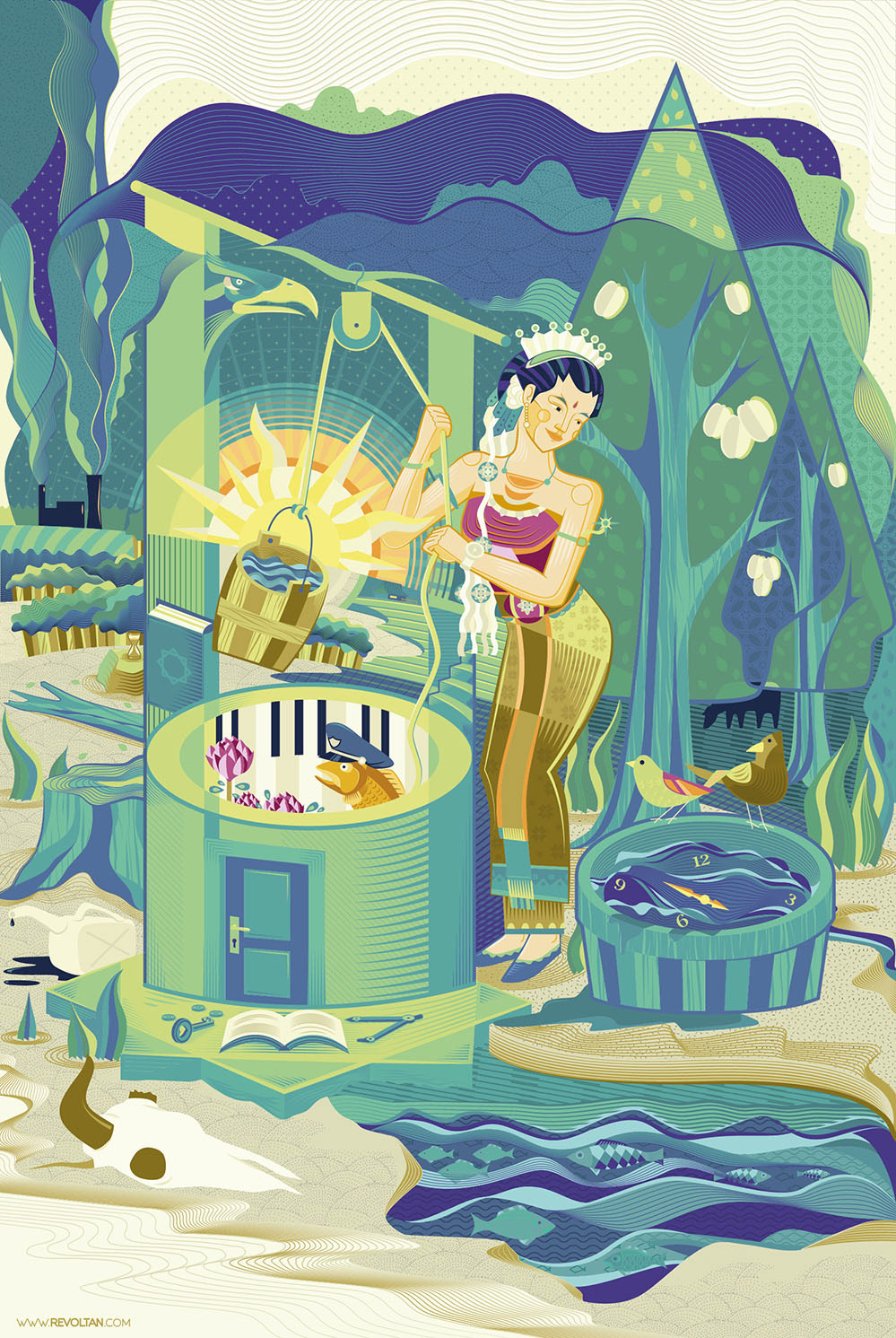 Bangbang Wetan is a visualization of a song also titled Bangbang Wetan, a song that comes from the area of ​​East Java. Describing gratitude to the Almighty God. Begins by telling the rising sun, or the arrival of the dawn that emits red light, accompanied by the sound of birds whistling, then heard the sound of people who draw from the wells to be used for bathing. With a shower of fresh water wells, making us more besyukur for all the blessings that have been bestowed on Almighty God to us. Here's a song Bangbang Wetan, sung by Kiai Kanjeng: 
Bangbang Wetan (Kiai Kanjeng)
This illustration is also featured in RUPANADA, an exhibition of digital art illustrations that evoke the Indonesian folk songs through art. Held at Jogja Gallery on May 2 to 8, 2014.
www.rupanada.com