Basically, this work took two characters of the many characters in the story of Game of Thrones, because these two characters each have fundamentally different properties, such as the Yin-Yang, hot and cold, both in terms of the nature, characteristics or visual, that's what makes it interesting.
The one always dressed in black, accompanied by a white, cold habitat creature, an albino direwolf. The other one had a white hair appearance but accompanied by dark-looking creature which can release hot flame, the dragon. Yin is part black with white dots on the upper part and which is a part of white with a black dot at the top. Yin-Yang affect many things in life. When one of the properties reached its peak, then by itself will cause the opposite trait, harmonize the universe.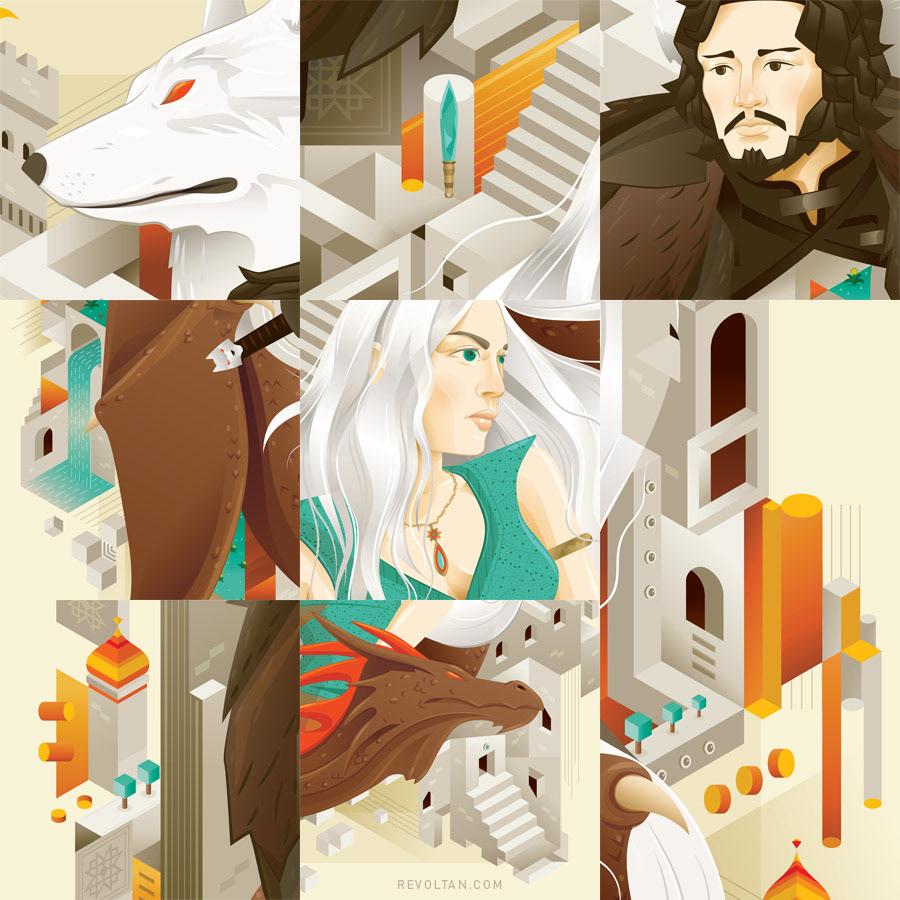 This illustration is also featured in '
Where the WILDLINGS at
' exhibition, 40+ artists from Indonesia and Singapore have come together to showcase their unique renditions of Game of Thrones. Held at Glitch Singapore (188-8 Tanjong Katong Road, Singapore 436990) on June 19, 2015.